How do I increase my fencing leads?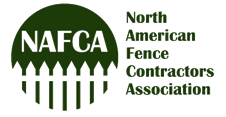 It can be difficult for niche contractors to increase their fencing leads without excess spending.
Local fencing companies need efficient online lead generation, without worrying about other fencing companies competing for the same lead.
Contractor Nation has the answer: an effective and optimized website designed to bring you exclusive fencing leads.
Fence Lead Generation with Contractor Nation
Getting fencing leads can seem like a difficult or risky proposition, but it doesn't have to be. We offer risk-free fencing lead generation for local fencing contractors, through our own unique pay-per-lead system and effective fencing contractor online marketing.
We take care of all the necessary services; things like SEO, PPC, web design, even testing and optimization, all for free. The only thing you pay for is the exclusive, high quality fencing leads that come through your own site. Tired of trying to buy fence leads? We're much different!
Don't suffer trying to drum up more fencing leads, let the expert lead generation team at Contractor Nation build you a website that will bring you new customers.
Customer Testimonial
I can't thank Contractor Nation enough for providing us with the knowledge, know-how and most importantly the ability to generate "quality leads". The Reliable Fence name is a 47-year-old family run business that has a great reputation and brand, but in today's age of "internet based economy", Contractor Nation has given us a new lease on life by building and managing our website and internet based lead generation.

The Contractor Nation team of Rick Cleri, Samantha Gray and Marianne Koiva have "awakened the sleeping sales lead giant" that has enabled us to grow our leads, improve our appointment conversion rate, closing ratio and more importantly average dollar per sales. There is not another organization in the world that can provide the proven, dedicated services for Fence contractors looking to take their businesses where they have never taken it before.

I predict that Contractor Nation will be the "secret weapon" that successful fence companies will need to have to differentiate them in today's competitive marketplace by generating quality leads that fence contractors need to grow their businesses.

"Big Joe" Iannone President/Owner, A Reliable Fence
Benefits